Repeat lockdowns last year highlighted the vital role that schools and teachers play in safeguarding the mental health and wellbeing of pupils and students.

However, the DfE's State of the Nation Report cited STEER's data showing that 8/10 girls and 6/10 boys will actively conceal their own mental health risks – making it difficult for teachers to spot concerns among their many other responsibilities.

Can we help share the load?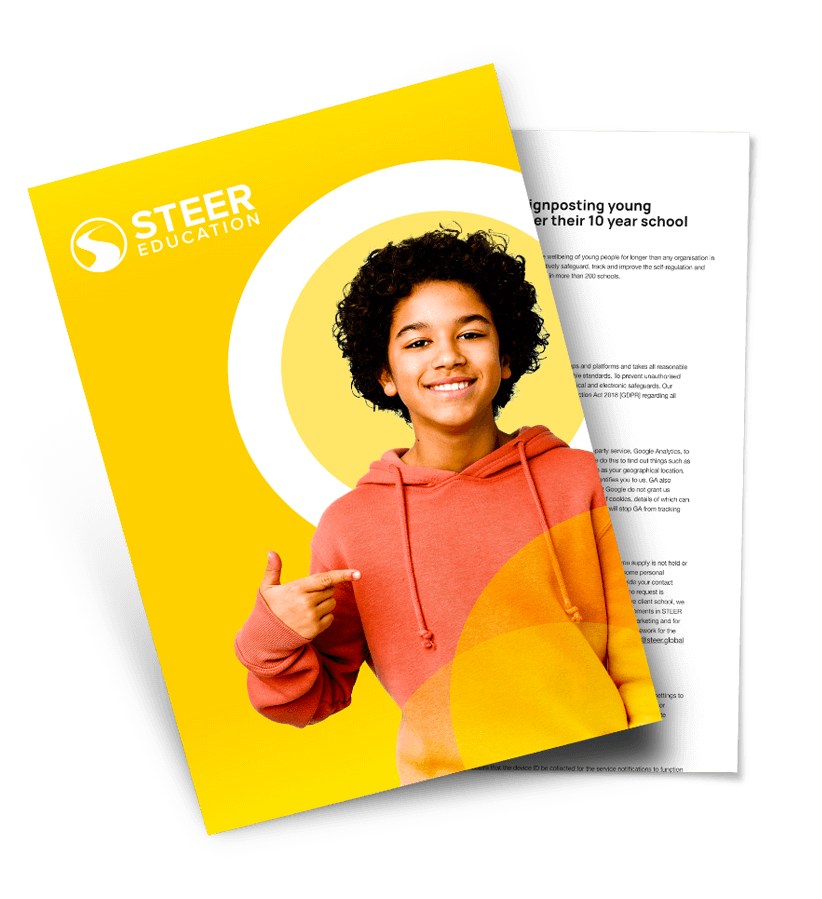 Click the button below to view and download the brochure. We've also sent a link to your email so you can access the brochure from there
Download PDF
As school leaders are you confident you do not have a hidden middle of students apparently doing OK but who may be overlooked in favour of more obvious cases? What systematic measures do you have put in place to identify all students needing support in recovering? Can STEER help?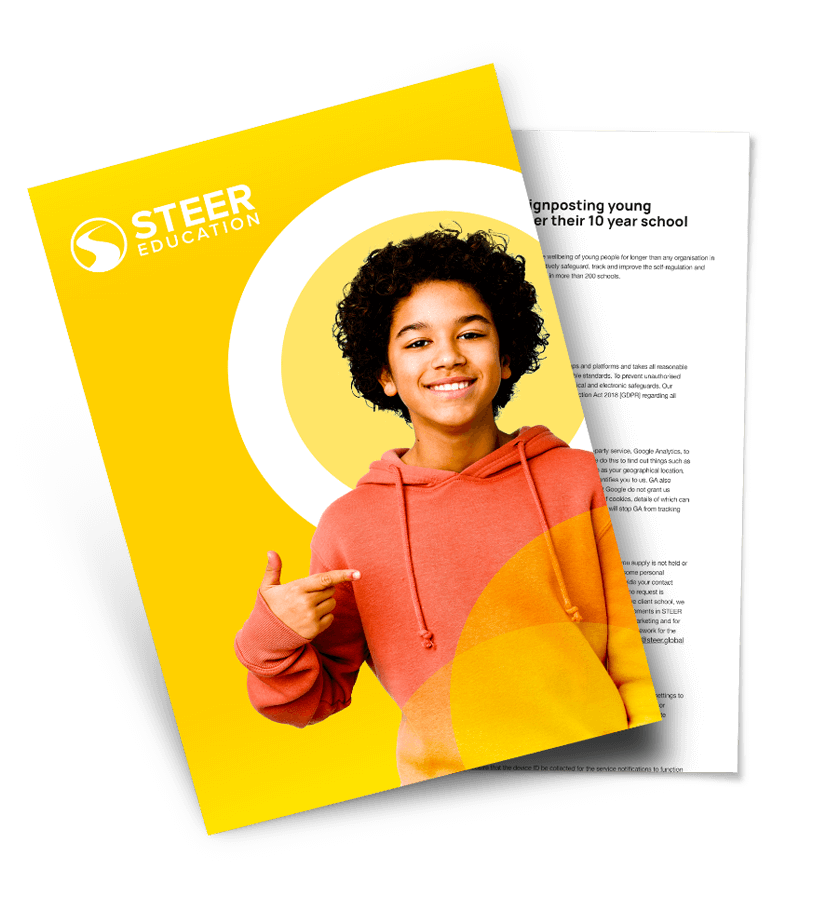 Get your free whitepaper by filling in your details
Download PDF
Your next step Join us at one of our 15 minute webinars to find out more about the STEER Tracking
Are you ready find out more?
Contact our team to book a call today
Find out more
Making an impact
BETT Awards Winner - Leadership & Management Solution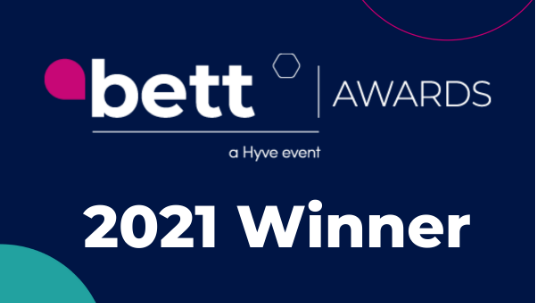 "An innovative whole school approach which gives a more holistic perspective on pupil development. A much needed leadership tool."